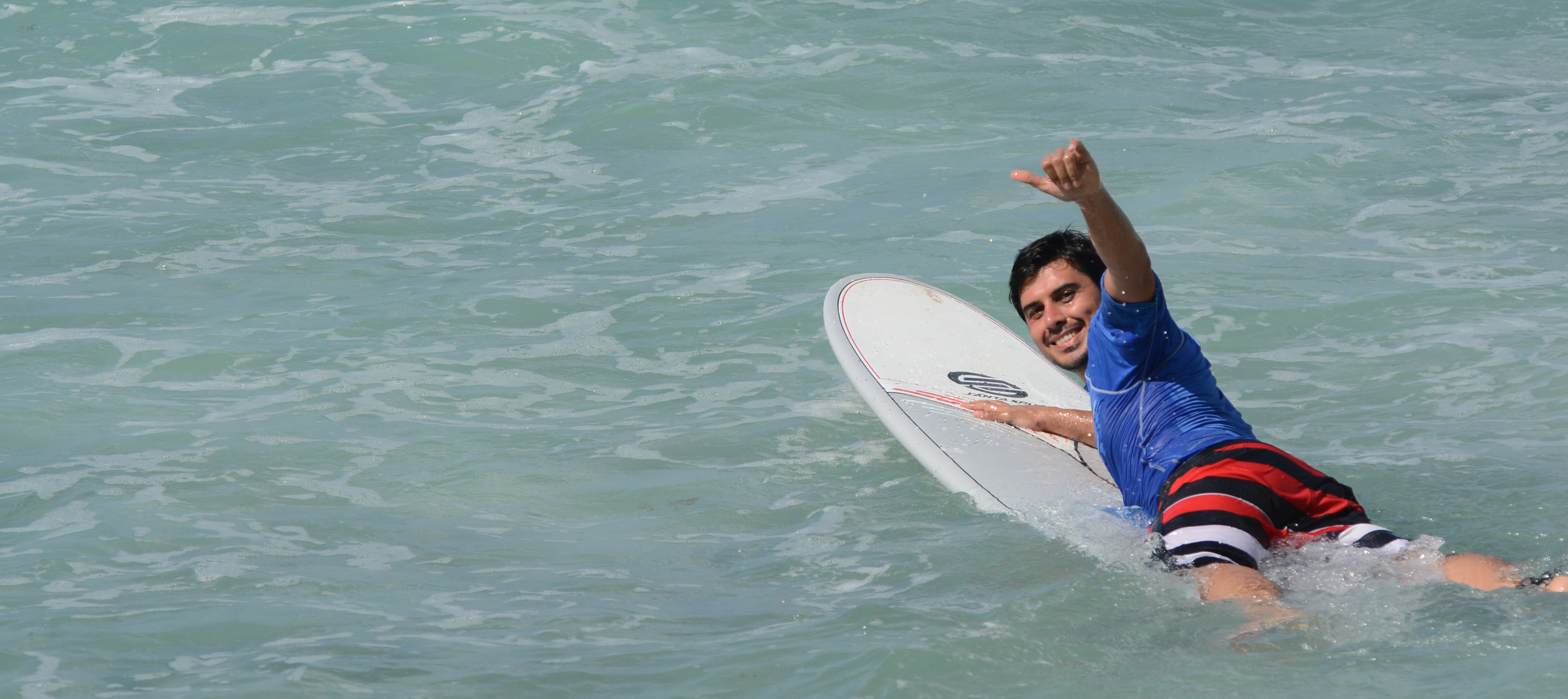 US$50 /person
Surfing Lessons
Learn why we're regarded as one of the best
activities in Barbados.
Package Details
We offer group lessons with a maximum of 5 students at any one time. Safety and lesson quality are our focus, so we keep our groups small 5-6 students at a time. This allows Christian to get to know everyone in the lesson and offer a personal experience.

Our surfing lessons are usually held at Freights Bay (Cotton House Bay), but occasionally at Drill Hall Beach (Brandons). Lessons are usually postponed when conditions are unsafe or when the waves are too small or too big.

Schedule
Monday - Sunday
9–11 am
3–5 pm

Price includes beach lesson, surfboards, GoPro video footage and sticker.

Price /Person
Single: US$50 or BB$100

Package: US$165 or BB$330
Includes 3 lessons and a board for 1 week.

* Credit cards not accepted.
Book your surfing lesson
Make your Barbados surfing experience one to remember with beginner and intermediate classes led by an experienced instructor.

Get In Touch