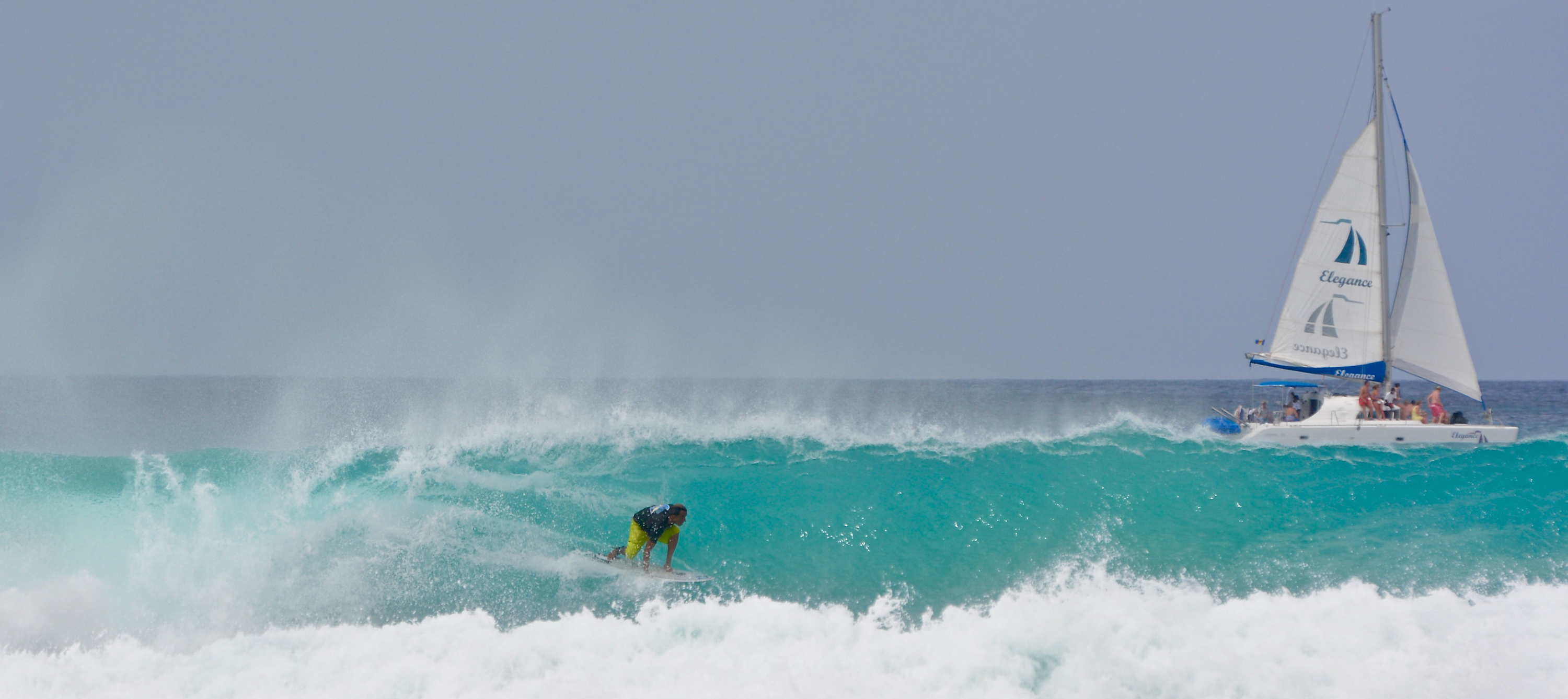 From US$15
Surfboard rentals
Learn why we're the best at what we do
and why we're regarded as one of the best
in the creative industry today.
Quality Equipment
Whether you've had surfing lessons and want to practice what you've learnt, or you're an experienced surfer but you couldn't bring your own surfboard with you to Barbados – we have the equipment you need to hit the surf. We have a range of Santa Cruz surfboards from 6'2" to 10'2" available for hire.

* Previous experience is a must!

No car. No problem.
If you haven't hired a car but still want to rent a board, you can just meet us at the beach during one of our lessons and we'll bring a board for you!...It's that simple!
Price /Board
US$15 or BB$30 /2 hours
US$25 or BB$50 /day
US$150 or BB$300 /week

* Credit cards not accepted.

Hire a surfboard
Get hassle-free, quality surfing equipment delivered to you for your surfing pleasure.

Get In Touch